WELCOME TO THE PHOENIX
THE BEST PLACE TO BE SEEN, WINED & DINED IN TAURANGA
2021 The Phoenix
6 months ago on YelpWhile road tripping across the north island of NZ we stopped by The Phoenix in Tauranga for lunch and it didn't disappoint. The Angus burger was terrific and paired well with the golden lager. Nice atmosphere and staff was friendly.
4 months ago on Google Great spot to enjoy a beer in town. Always one of my go to spots.
4 months ago on Google Had a really nice cocktail there and we were there while the Jazz Festival was on so it was a lot of fun
4 months ago on Google The $20 steak dinners are out the gate. Highly recommend.
a week ago on Google I had the Sunday Roast…
AMAZING..why??🤔
In my opinion. The perfect roast accompanied by the PERFECT… GRAVY…
THATS the AMAZING..WOW factor…😋
Wait there is more…🤗
Apple and pear crumble… Chef..top Mark's.. you make the ordinary into…extrondinary !
Bouquet goes out to you chef ! 💐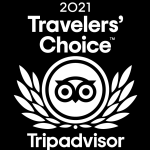 WHAT'S ON AT THE PHOENIX
FIND OUT WHAT'S ON AT THE PHOENIX HERE
WHEEL CHAIR ACCESSIBLE
DRESS CODE :
DINNER – SMART CASUAL – SUMMER CASUAL